PowerPoint
PowerPoint templates have been carefully designed to bring our brand identity to life. The templates allow you to tailor your communications in a visually engaging way, whilst reinforcing the University of Stirling brand.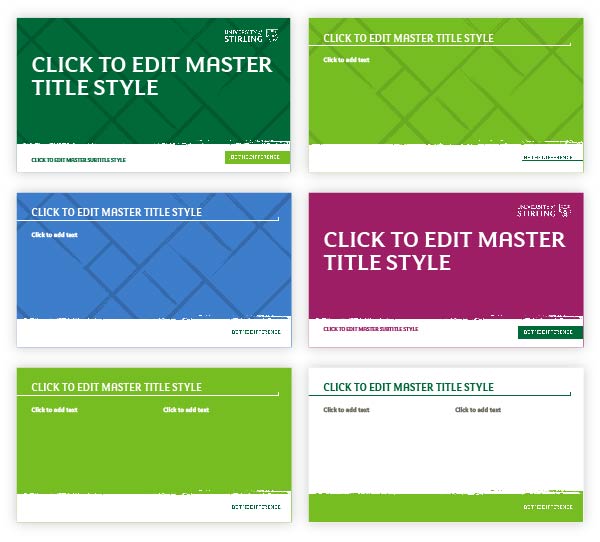 Brand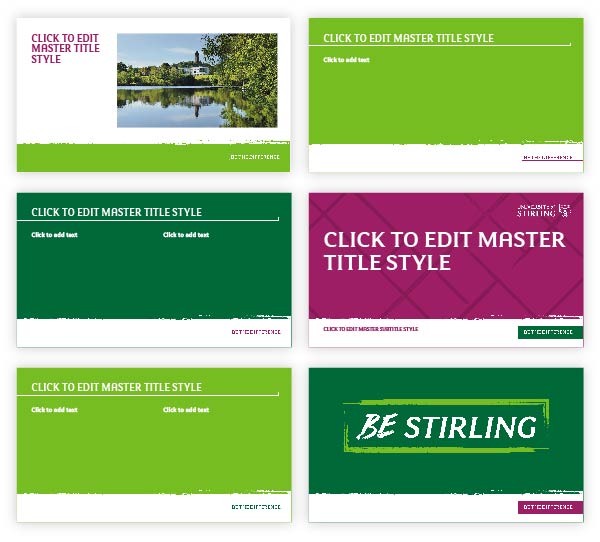 International Campaign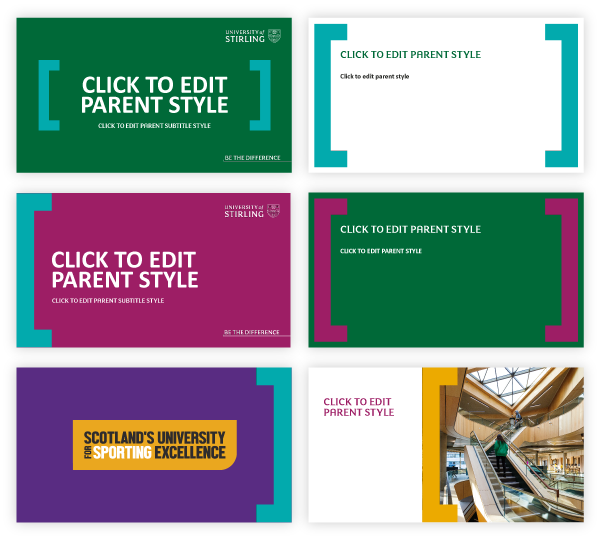 Postgraduate Campaign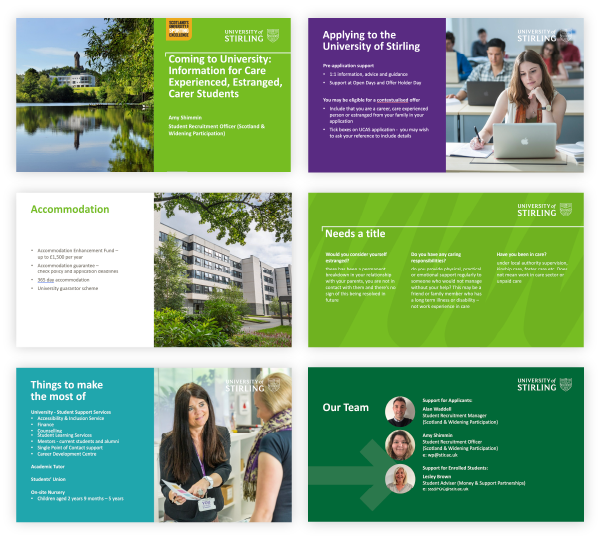 Undergraduate Campaign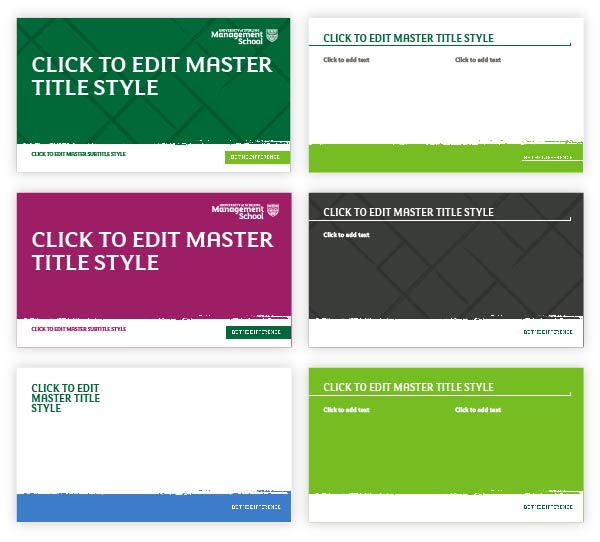 Management School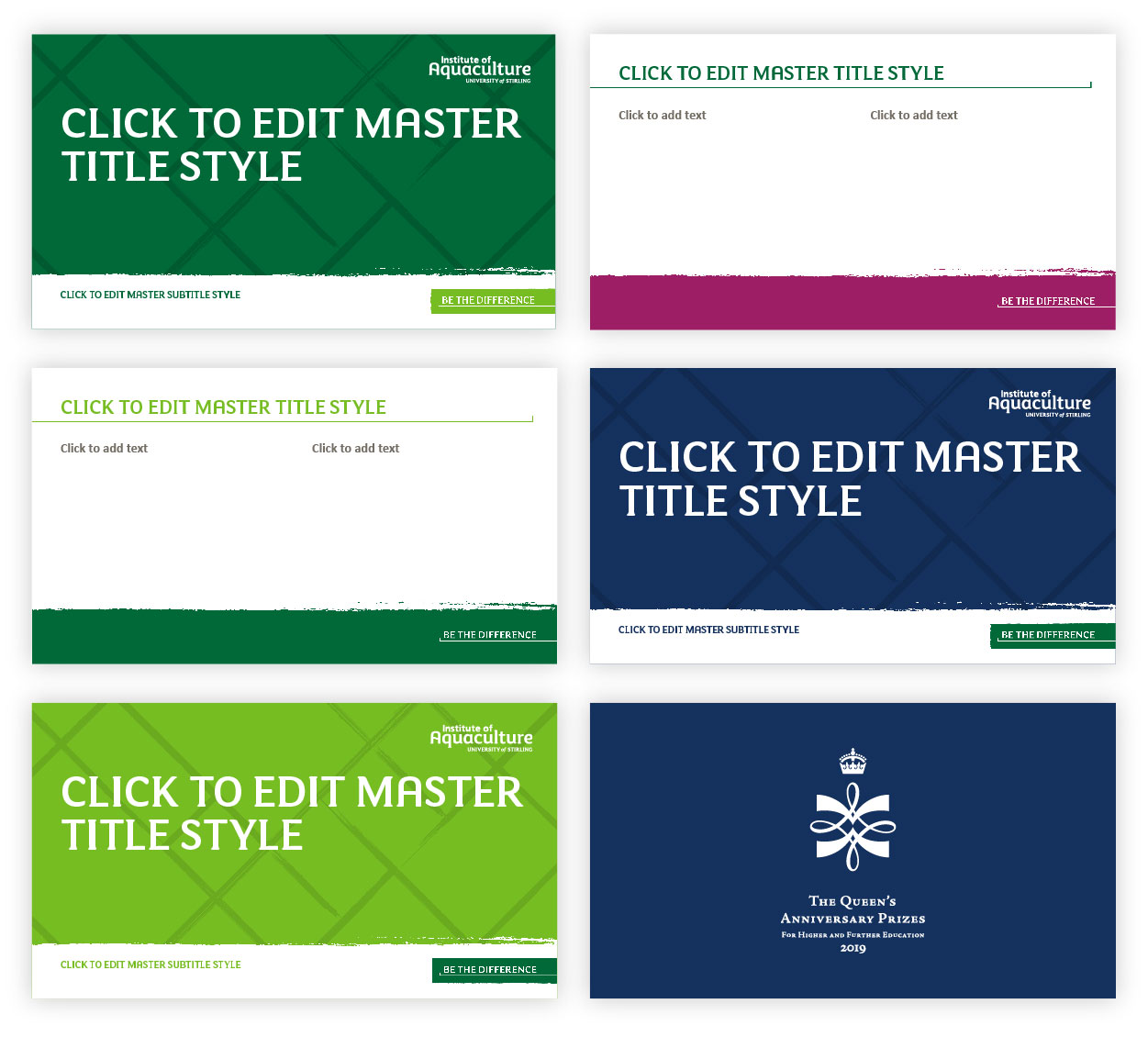 Institute of Aquaculture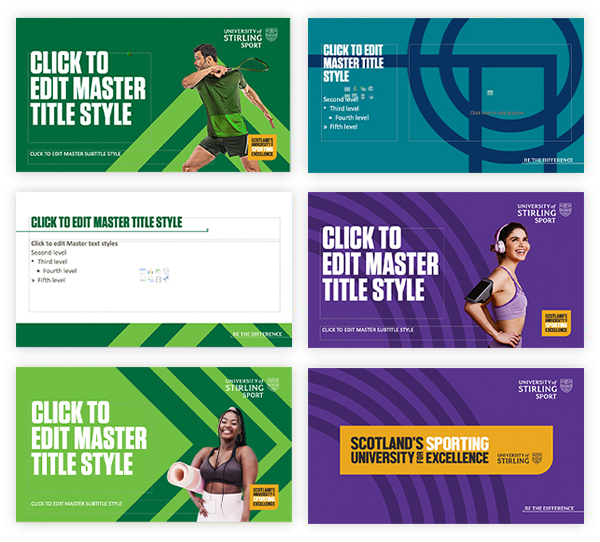 Stirling Sport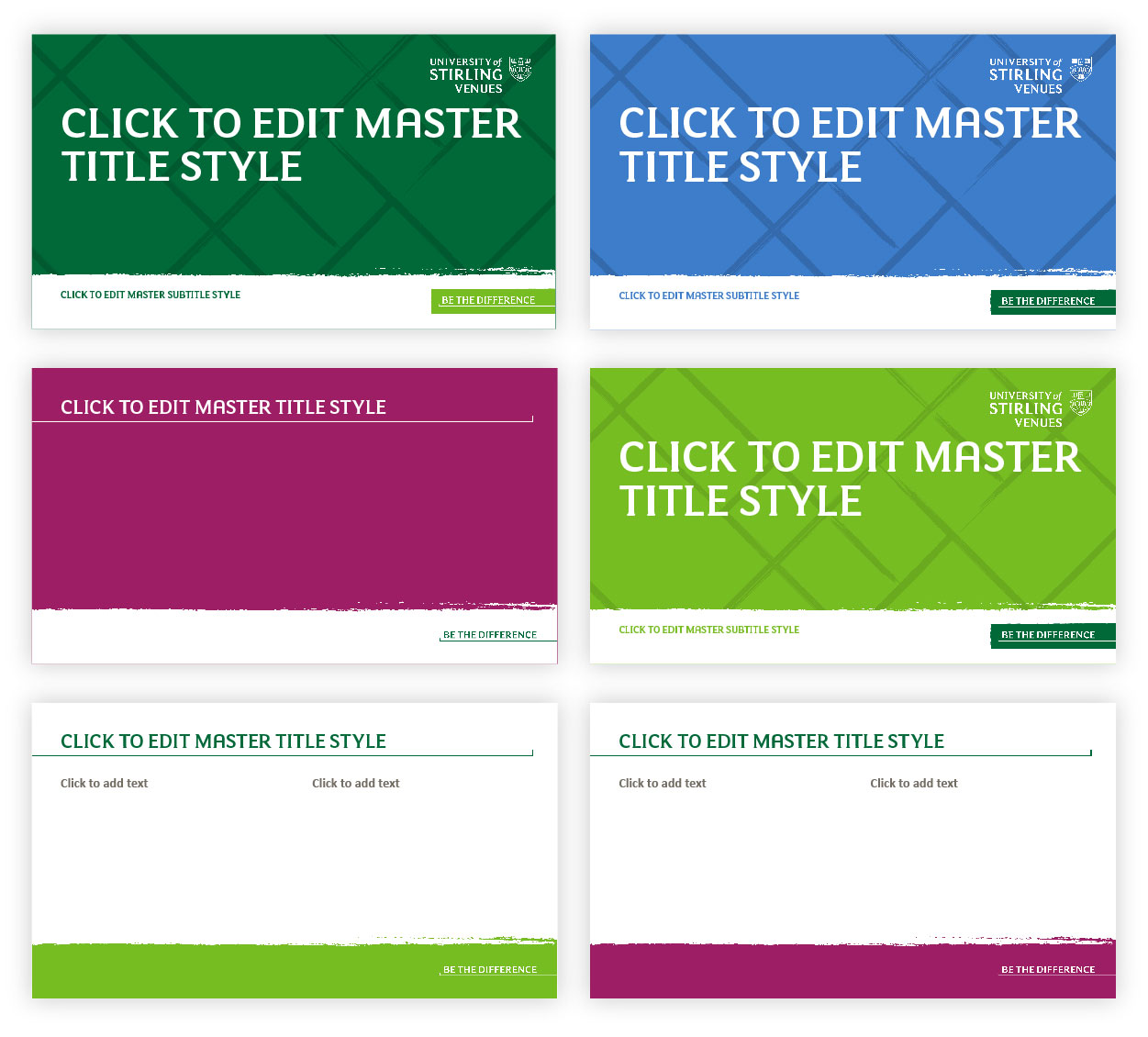 Stirling Venues
Third-party fonts - such as FS Maja - are not embedded in a PowerPoint presentation by default. Therefore, if you send it to a colleague or a partner, text might not appear correctly. Please ensure you embed fonts in your presentation before sharing.
Layout
Remember keep it as simple as possible - less is more
When possible, adhere to the layouts provided in the template
Consider which layout is most suitable for your content
For slides with less text, choose layouts with large images
Create engagement by using a variety of layouts throughout your presentation
Colour
Please use only the colours in the template
For shorter presentations stick to one or two colours
Colour can be used to group sections within presentations
For longer presentations slides can be a variety of colours to create interest
For slides with lots of text, try placing text on a white background to make it easy to read
Images
Where possible lead with one good image rather than lots of smaller images
Ensure images are high quality
Images can be used to communicate key USPs or to reinforce a particular message
For multiple smaller images or logos, ensure that they are a uniform size and aligned
Text
All text should be clear, concise and easy to read
Text should act as a prompt for the speaker, briefly summarising the information discussed
The notes section can be used if the speaker requires more detail Adhere to the fonts used within the template
Where possible follow the text sizes used in the template
Ensure that text sizes and styles are consistent throughout
The minimum text size should be no smaller than the default size of 18pt
If there is too much text try editing to make it shorter or split content across multiple slides
Consider breaking up large amounts of text with bullet points, columns or text boxes
Selecting Different Slides
To access other styles of slide click on the arrow next to the "New Slide" button located in the ribbon menu.