Style Guide
The University of Stirling Style Guide helps staff to write with clarity and consistency. We provide guidelines on style and formatting so that our writing is effective, reflecting our high standards and our brand.
We also include guidance on writing for the website.
If you have any queries or suggestions about the guide, please contact us on website@stir.ac.uk.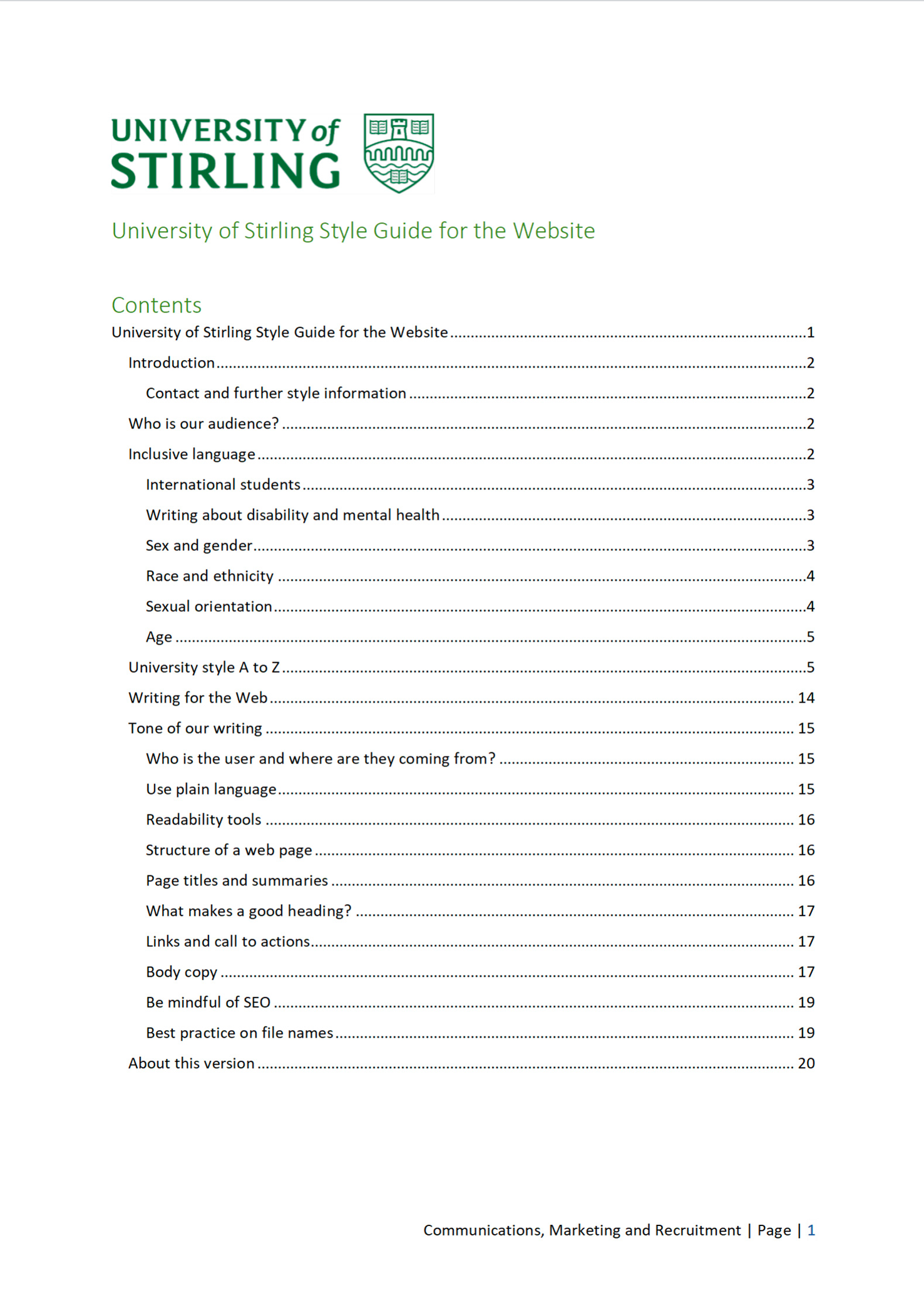 Style Guide 2022-23